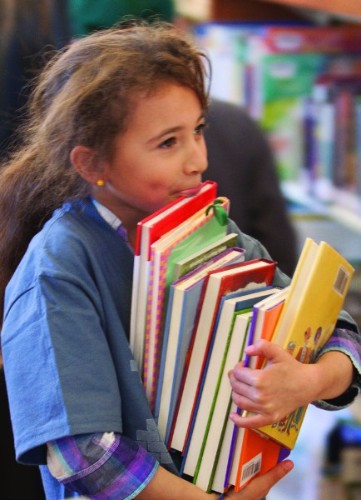 Bring together 30 distinguished writers and poets -- Laureates as different as Grateful Dead biographer Dennis McNally or international best-seller Carolina de Robertis – and what do you suppose is uppermost on their minds?
Overwhelmingly, one galvanizing idea: Libraries deliver democracy.
The occasion was our recent Library Laureates 2017. As each Laureate rose to speak, sharing a singular passion from a variety of perspectives, inevitably their comments came around to the contemporary immediacy of this concept.
This is the idea which is driving us right now at Friends of the San Francisco Public Library. We want to be sure we are doing everything we can to provide the funding our San Francisco Public Library needs to keep strong and accessible to everyone – especially in times like these.

The mosaics of our neighborhoods are changing dramatically. As the cost of meeting basic needs, raising a family and acquiring the skills to thrive in the technology-driven economy grows, residents of all ages are turning to the Library for responsive and fully accessible 21st Century programs and services, such as:
Young families needing early literacy and out of school support for academic success
Youth exploring their identities, voice and vision for their future
Job-seekers acquiring new technology and robust digital connection
Seniors thriving in lifelong learning
Access to free public exhibitions, performances and literacy events.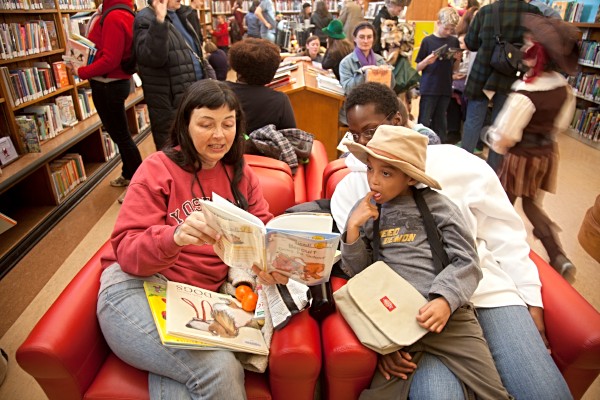 Together, Friends, the Library and you, create a powerful partnership to meet the challenges of today. We call it The Partnership Making the Exceptional Difference because you help Friends fund what the Library cannot.
The City of San Francisco's budget for the Library primarily funds salaries and daily operations. Friends' financial support allows the Library to do the exceptional.  Here are a few examples of these exceptional differences:
In FY16, the Library presented 13,961 free programs for 432,995 children, teens and families many of which were funded by Friends
27 grants were made to Branch Libraries for programs relating to health and wellness, cultural awareness and the arts
Innovation grants supported the creation of Biblio Bistro, which won the 2016 Innovator Award from the Urban Libraries Council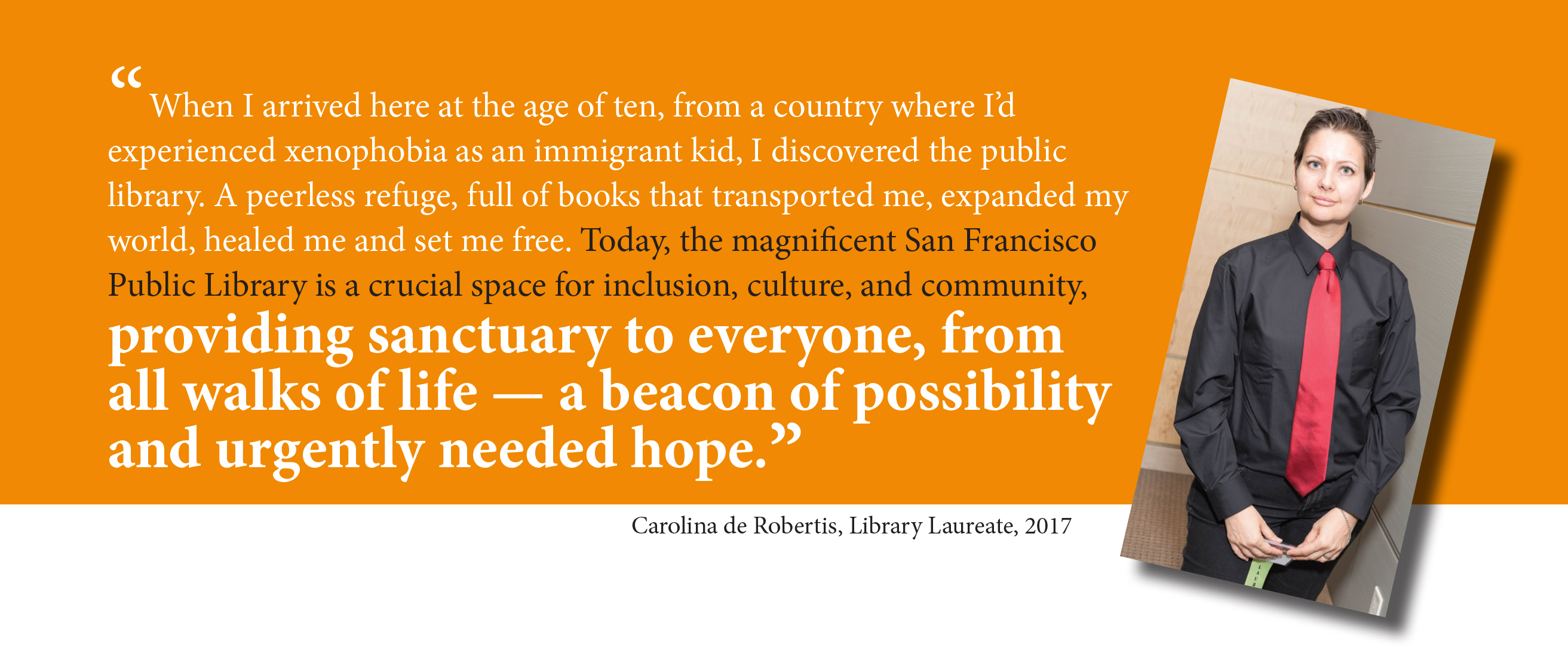 For author and 2017 Library Laureate Dennis McNally, "The principle of the public library – that all information be held in common, free to any person – is as fine an expression of civilized behavior as the human race has yet achieved." For Carolina de Robertis, that democracy is "a beacon of possibility and urgently needed hope."
This certainly rings true for us here at Friends. We know this is a priority for you, too, and we hope it becomes that clarion call to join us in the partnership making the exceptional difference -- Friends, the Library, and you. Just click the button below to become a member of friends:

Or make a donation today to help us ensure our Public Library remains a premiere public institution. To make a donation, simply click the button below:

Now it's your turn: We want to hear from you! Please click this link and tell us why you think Libraries Deliver Democracy. We look forward to sharing your response on our Facebook page and our website. And please make sure to use the hashtag #LibrariesAreDemocracy on Facebook, Instagram and Twitter. Help us spread the word!