Tell Us How You Think "Libraries Deliver Democracy"
It's your turn. Let your voice be heard.
The beauty of the Public Library is how it levels the playing field, placing each patron on equal footing, removing any barrier for entry and opening its welcoming arms to all. Whether you're wealthy or poor, housed or homeless, the riches within our Library's walls are yours.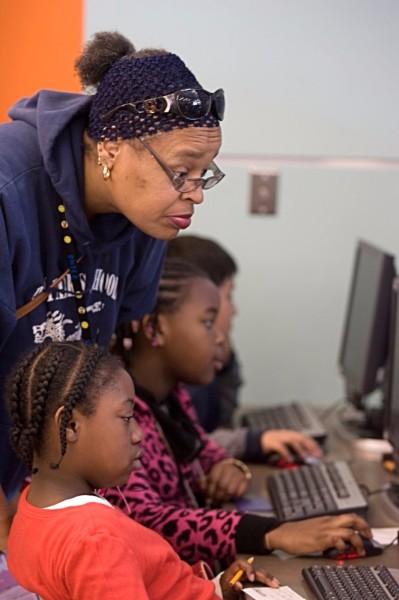 As our society evolves, so do our libraries. Where the Library was once a place where you borrowed a book, or even something as exotic as a DVD, today, patrons of the San Francisco Public Library can use a computer, or learn the skills needed to operate one. There is free Wi-Fi access, opening the internet's doors for all who need it. Our Library displays art galleries and public exhibitions; its Koret Auditorium offers free events designed to enlighten and inspire our community. Patrons can even borrow "eBooks", or go online and get free museum passes with their Library card.
Author and 2017 Library Laureate Carolina de Robertis called our San Francisco Public Library "a beacon of possibility and urgently needed hope." For the the young person exploring their identity who finds their voice at The Mix, or the job-seeker who receives free computer training and internet access to acquire crucial 21st-Century skills, imagine what light and hope the Library brings to their world.
We want to hear from you! Tell us how you think Libraries Deliver Democracy in the comment section below. We look forward to sharing your responses on our Facebook page and on our website.
Also, be sure to use the hashtag #LibrariesAreDemocracy on Facebook, Instagram and Twitter. Let's tell our community exactly why we cherish our most democratic public institution, our Public Library.