Click the banner below to learn more about Friends' 2017 Library Laureates Benefit Gala.

Waldo E. Martin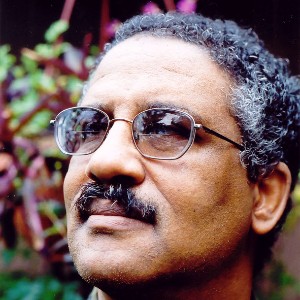 Waldo E. Martin Jr. is the Alexander F. and May T. Morrison Professor of American History and Citizenship at the University of California, Berkeley. The principal focus of his scholarship and teaching is African American cultural and intellectual history, in particular the Modern African American Freedom Struggle. With Joshua Bloom, he is co-author of Black Against Empire: The History and Politics of the Black Panther Party (2013). With Deborah Gray White and Mia Bay, he is the co-author of Freedom on My Mind: A History of African Americans with Documents (2013). With Patricia A. Sullivan, he is the co-editor of Civil Rights in the United States: An Encyclopedia (2000). He is the author of No Coward Soldiers: Black Cultural Politics in Postwar America (2005), Brown v. Board of Education: A Brief History with Documents (1998), and The Mind of Frederick Douglass (1985). Martin has published numerous articles and lectured widely on a variety of topics in modern African American history and culture. His current book project is "A Change is Gonna Come," a cultural analysis of the modern African American Freedom Struggle.
You can learn more about Waldo E. Martin by clicking here to visit his website.
A Library Love Story, by Waldo E. Martin Jr.
My love affair with libraries began as a very young boy in the mid-1950s, in Jim Crow America. I couldn't have been more than four years old. Georgianna Foxx, my sweetheart of a grandmother, babysat for me, Steve, my younger brother, and Shelia, my younger sister. Granny, as we called her, used to take us to the Carnegie Library for Negroes, just around the corner from her home on Sycamore St. There, on the northeast corner of the campus of Bennett College, a Historically Black College for Women, was the strikingly beautiful library, more tall than wide. The Carnegie Library for Negroes stood proudly, where it still stands today, as it awaits much-deserved historical renovation.
There, at the Carnegie branch library for Negroes in Greensboro, NC, I formed what persists as my first memory of being mesmerized by the magic of libraries. Some sixty years later, libraries continue to fascinate me. That library helped stoke my lifelong passion for books and reading. In particular, I recall Granny checking out books and helping me puzzle through words, phrases, and sentences in those books. For me, it was all a very special world indeed.
What I also most remember about that Negro branch library were the huge numbers of books and their various sizes and shapes; and, of course, the helpful and wonderful librarians. The librarians were just like my Grandmother: kind, sweet, elder Black women. This powerful and positive initial impression of librarians continues to influence how I see librarians today.
Today, whenever and wherever I enter a library, I carry with me my Grandmother, those librarians, and the Greensboro, N.C. branch of the Carnegie Library for Negroes.