Vanessa Hua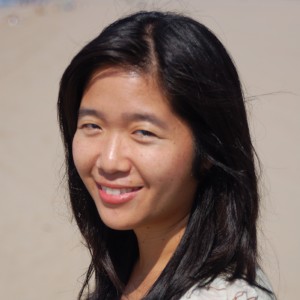 Vanessa Hua is a columnist for the San Francisco Chronicle and author of Deceit and Other Possibilities, which O, The Oprah Magazine called a "searing debut." For nearly two decades, she has been writing about Asia and the diaspora in journalism and in fiction, examining the ways immigrants bring their traditions, their histories, and their ambitions to the America. She received a Rona Jaffe Foundation Writers' Award, the San Francisco Foundation's James D. Phelan Award, a Steinbeck Fellowship in Creative Writing, as well as honors from the Society of Professional Journalists and the Asian American Journalists' Association. Her work has appeared in the New York Times, The Atlantic, FRONTLINE/World, Washington Post, ZYZZYVA, and elsewhere. She has filed stories from China, South Korea, Panama, Burma and Ecuador. Her novels are forthcoming from Ballantine.
You can learn more about Vanessa Hua by clicking here to visit her website.
My Library Love Story, by Vanessa Hua
As the American-born child of immigrants who often felt torn between cultures, I felt at home at the local public library, where books provided the explanations that my parents couldn't. I settled into a chair by the tall windows, inhaling the musty scent of paperbacks, and discovered characters from different places and with different faces, who nonetheless shared similar struggles and temptations. What I recognized, what I held onto, is what I needed to make my way in the world.
Since their inception in the mid-19th century, public libraries have made it one of their missions to educate and assimilate immigrant families. As a journalist and an author, I've tried to shine a light onto untold stories to foster empathy and to drive change—stories that libraries help make accessible to readers in search of kindred spirits too.