Click the banner below to learn more about Friends' 2017 Library Laureates Benefit Gala.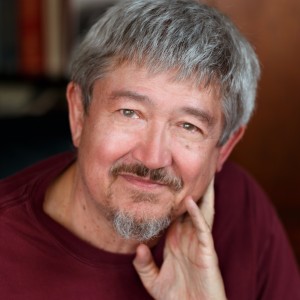 Afghan-American author Tamim Ansary wrote West of Kabul, East of New York, San Francisco's  "One City One Book" selection for 2008. His bestselling Destiny Disrupted, A History of the World Through Islamic Eyes has been translated into eight languages. His latest book, Road Trips, Becoming an American in the vapor trail of The Sixties, is about dropping out of a society he wasn't a part of. Ansary lives in San Francisco, where he teaches memoir writing workshops.
You can learn more about Tamim Ansary by clicking here to visit his website.
My Library Love Story, by Tamim Ansary
I grew up in Afghanistan, which didn't have a single public library, but we lived in the tiny town of Lashkargah for six years, and there, in someone's house, there was a room with several hundred books that a guy like me could borrow. So I borrowed and read them all. One was an impressively illustrated kids' book about Pango the Hermit Crab. Another was Turgenev's novel Fathers and Sons, another now-forgotten novel called Candle in the Mist--didn't matter to me. I was indiscriminate. I would read anything.  
Later, we moved to the capital. In Kabul, I could go to the U.S. Information Service, which had a real library--a warm, bright spacious room with actual stacks and more books than even I could imagine reading. In the months after the Kennedy assassination, I was there everyday after school, for hours, obsessively vacuuming up every scrap of data I could about every American president. One day, I was reading about that most fascinating of men, Chester A. Arthur. I don't remember what was so fascinating about him, but I do remember that, coming home from the library on the bus that day, I caught a glimpse of a foreign girl riding the other way on a bicycle. In Kabul, Afghanistan, in 1962, one didn't see many girls riding bicycles in public. Or any, to be more exact. Was she American? French? German? I didn't know. I only knew that she was about my age, and beautiful, and I was in love. That's how it is when you're 14. I never dated her, of course, nor met her, nor even catch another glimpse of her, for that matter. But I bet I still know more about Chester A. Arthur than you do.