Click the banner below to learn more about Friends' 2017 Library Laureates Benefit Gala.

Steven Coulter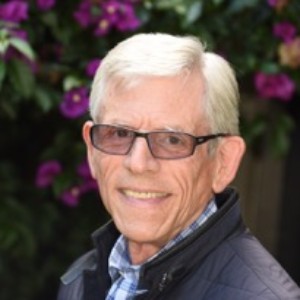 Steven A. Coulter's first novel imagines America a century after President Trump. It is told in an action-adventure style in the voice of a sixteen-year-old athlete, living in San Francisco, who becomes a hero and symbol of hope. He is bisexual in a world that no longer cares about such things. The Chronicles of Spartak—Rising Son was published in 2016. The sequel, Freedom's Hope, continues the saga about liberty, slavery, family, romance and a hunger for an America that used to be and might be again.
Coulter served nearly twenty years as a San Francisco Public Library Commissioner under four Mayors during the planning and building of the New Main Library and the start of branch renovations. He is closely identified with the James C. Hormel LGBTQIA Center.  He spent twenty years as a V.P. of External Affairs at Pacific Bell (now ATT, again); before that he was a Nevada State Assemblyman, journalist, small businessman and served in the U.S. Army.
You can learn more about Steven Coulter by clicking here to visit his website.
My Library Love Story, by Steven Coulter
Opening day of the new Main, April 18, 1996 (90 years after the Great Earthquake).  
Fourteen-thousand people came through the building after the official and dramatic opening: pointing, laughing, excited, checking out the grand design. Commissioner Dale Carlson and I were standing in the atrium, under the nautilus, watching Marjorie Stern and Mary Louise Stong check out the first book—Peter Wiley's A Free Library in This City. These were the grand ladies of the library working decades for this day. Dale and I hugged with tears streaming down our cheeks, it had been a long journey. Peter wrote the book as a gift, telling the history of our library system. Later, I stood in the James C. Hormel Gay & Lesbian Center (now updated to LGBTQIA Center), watching hundreds walk through the beautiful round room, pointing at the mural in the ceiling ("Into the Light"), checking out the titles in the bookshelves, scanning the donor wall for their names, often tearful and proud that their history was being preserved, cataloged, honored and open to the public in a room with a view of City Hall.