Click the banner below to learn more about Friends' 2017 Library Laureates Benefit Gala.

Soma Mei Sheng Frazier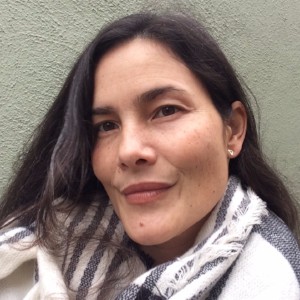 Soma Mei Sheng Frazier's two fiction chapbooks, Salve (Nomadic Press) and Collateral Damage: A Triptych (RopeWalk Press), earned praise from Nikki Giovanni, Daniel Handler/Lemony Snicket, Antonya Nelson, Sarah Shun-lien Bynum, Molly Giles, Michelle Tea and others. She has placed in literary competitions offered by HBO, Zoetrope: All-Story, the Mississippi Review and more. You can find her work online at Eclectica Magazine, Carve Magazine, Eleven Eleven and Kore Press – or read her interviews with CBS, SF Weekly and Women's Quarterly Conversation. Recent work is available in Glimmer Train, issue 96, and ZYZZYVA, issue 106. She is at work on a novel and a screenplay.
You can learn more about Soma Mei Sheng Frazier by clicking here to visit her website.
My Library Love Story, by Soma Mei Sheng Frazier
Chinese tradition endeavors to teach respect for one's elders, but it had missed its mark with me. I was eighteen – and regarded aging only as a frightening, inelegant decline – when I stood and extended my hand to Ethel Benton, fifty-six, at the local public library. Resettling myself at our sturdy wooden table, I rushed through introductions to the first step suggested at the literacy volunteers' training. Could Ethel name two things, I asked, that she'd like to read by the end of our year together? "Well," she said slowly, "traffic signs. That's the first thing. So I can get my driver's license." I nodded. "And also – Alex Haley's autobiography of Malcolm X. The 400-plus page version."
Before Ethel, I'd visited a public library exactly once since grade school. Now, we sat for hours in the library's quiet rooms, amid the browsers, riffling through magazines; the children, faces hidden behind enormous picture books; the homeless, who simply needed someplace safe to rest awhile. And in our year together, I learned three things:
Accessible, resource-rich institutions like the San Francisco Public Library are not only impressive, but necessary – and should be treated as such.
The aging process is not only necessary, but impressive – and should be treated as such.
With the support of public library programs, an illiterate fifty-six-year-old can transform herself into an accomplished reader of nuanced texts, a joyful driver with a bit of a lead foot, and an oblivious young volunteer's first real-life hero.