Click the banner below to learn more about Friends' 2017 Library Laureates Benefit Gala.

Lisa Brown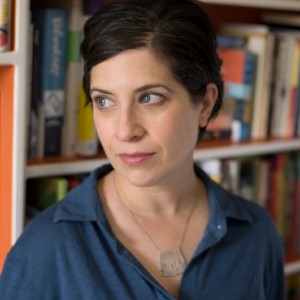 Lisa Brown is a New York Times bestselling illustrator, author and cartoonist. Her books include The Airport Book, Mummy Cat by Marcus Ewert, Emily's Blue Period by Cathleen Daly, and The Latke Who Couldn't Stop Screaming by Lemony Snicket, to whom she is allegedly married. Her upcoming book, also by Lemony Snicket, is about a dead goldfish. She lives in San Francisco and teaches in the illustration department of the California College of the Arts, but can most often be found wandering the internet.
You can learn more about Lisa Brown by clicking here.
My Library Love Story, by Lisa Brown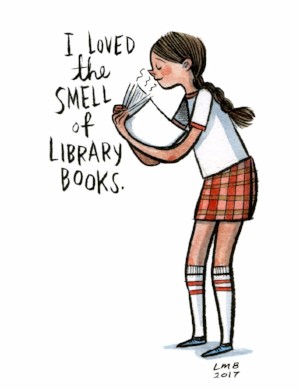 As a kid, I loved the smell of library books. Our suburban branch was walking distance from my house, and I would spent rainy days choosing armfuls of books. At home I would sprawl on the shag carpet, open the book about which I was most excited, and breathe in.
I soon exhausted the small selection of chapter books, but was not quite ready for the tantalizing the row of paperbacks that constituted the teen section (The Catcher in the Rye, Forever, Death Be Not Proud, I Am the Cheese); so I went back, over and over again, to my old favorites. I learned to read deeply while breathing deeply. My relationship with reading is my relationship with breathing.