Click the banner below to learn more about Friends' 2017 Library Laureates Benefit Gala.

Laura Smith Borrman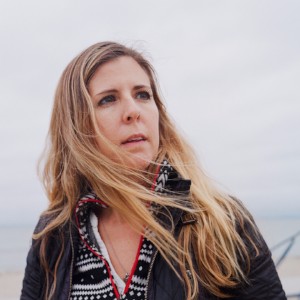 California native Laura Smith Borrman is writer, editor, lover of food and drink and author of two books about the Bay Area. She has worked in many industries, spanning pastry kitchens, culinary travel, public radio, research and the corporate world, and loves sharing people's stories. She's also a mother of two, and lives with her husband and children in Oakland. She writes about the city's classic business landscape and the people who've shaped it at discoveringvintagesanfrancisco.com and about food memories, recipes and motherhood at cravingsofhome.com. Her third book - about the city's most legendary foods and drinks, and the stories and recipes behind them - is forthcoming in 2018.
A Lifetime of Library Love, by Laura Smith Borrman
When I was a child, the library was card catalogues and Beverly Cleary books. Checkouts and due dates. Quiet and discovery. And proud racks of periodicals, whatever periodicals were.
As a teenager, it became a place of research and reports. Opportunity and depth. Architectural age and reverence. Abstracts and the stacks.
And now, as an adult, a writer and a mother of two, the library means inspiration and excitement. Development and stimulation. Growth and formation. It is storytime for toddlers, a place of singing and delight, bustle and strollers, bubbles and enthusiasm. It is the placard outside the Mechanics' Institute on Post Street that drew me in for a noontime tour of a city treasure – and became a chapter in a book. It is books, computers, notepads and handwriting. It is tradition, new age, religion and agnosticism. It is eccentrics and the straight-laced, nerds and jocks, introverts and extroverts, all longing for a few minutes of contemplation, alone but together. It is buildings old and new, spiral staircases and generations, cultural landscapes and preservation. It is love and loss, young adult and octogenarian, endless shelves and smooth tables, nooks and crannies. It is technology and lack thereof, history and the future. It is heart and head, passion and profession.
But most of all, the library is the start of a journey. For my kids, that journey has begun with nursery rhymes and bubbles, and I hope will be filled with comfort and revelation, as it has for me.