Click the banner below to learn more about Friends' 2017 Library Laureates Benefit Gala.

Karen Joy Fowler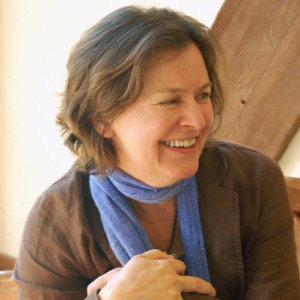 Karen Joy Fowler is the author of six novels and three short story collections. She's written literary, contemporary, historical, and science fiction. Her most recent novel, We Are All Completely Beside Ourselves, won the 2013 PEN/Faulkner, the California Book Award, and was shortlisted for the Man Booker in 2014. She lives in Santa Cruz, California.
You can learn more about Karen Joy Fowler by clicking here to visit her website.
My Library Love Story, by Karen Joy Fowler
When I was eleven years old, we moved from Bloomington, Indiana to Palo Alto, California. We came in the summer, when the hills were dead and brown and school was not in session and I had no friends except for those I had left behind. So my mother signed me up for a story hour at the library.
When I went to the first session, there was only one other girl signed up and she soon left for a summer trip, and I was all that remained. I imagine that the librarian, when she planned the program, did not imagine that she would be reading to only one sullen, angry young girl. I imagine that she wished on several occasions that she didn't have to go through with the day's story hour. So I've always wished I could go back in time and tell her, however it looked, that I loved her program. She and the books that she read me were the only things I looked forward to that summer. Since I can no longer thank her, I'm offering those thanks to librarians in general, brave defenders of the first amendment, gentle befrienders of young lost girls.