Click the banner below to learn more about Friends' 2017 Library Laureates Benefit Gala.

Gary Soto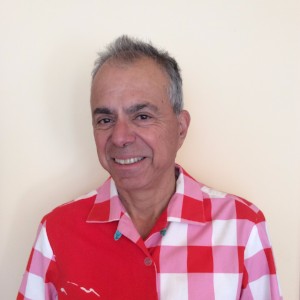 Gary Soto's first began to write poetry in spring 1972 at Fresno City College. In 1977, he published his first collection of poetry, The Elements of San Joaquin, with his most recent the Shakespeare-themed You Kiss by th' Book. He has published forty-plus books for children, young adults and adults and is the author of "Oranges," the most anthologized poem in contemporary literature. His books have sold nearly four million copies nationwide and have been translated into French, Japanese, Italian, Korean, and Spanish. The Gary Soto Literary Museum is located at Fresno City College. He lives in Berkeley, California.
You can learn more about Gary Soto by clicking here to visit his website.
My Library Love Story, by Gary Soto
I'm not being a wisenheimer when I say that what I liked best about the library of my childhood was the free-flowing air conditioning. Remember, I'm from Fresno. On a summer day the temperature wavered between 100 and 105, a vicious heat and precursor to today's yoga studios where people, stripped of most clothes, pay good money to sweat! I recall opening the door of the Fresno Free Public Library and being greeted by what polar bears take for granted—or used to take for granted. Cool, refrigerated air! Plus, we had refrigerated water from a drinking fountain with a foot pedal.
I loved my library because it was orderly, clean, kind, and lined with books—so different from my house where our one book was an outdated medical dictionary. Our library was a welcoming place. The librarians behind the desks knew answers to questions such as the one I posed one day—"Where is Dracula?" I meant the book, not the person. The librarian got off his stool and with me in tow briskly went down an aisle. Within minutes of my question, the novel was in my hands! I was a bit disappointed, though. For some reason, I thought the book would have pictures—and lots of pictures. If you're familiar with this novel, you'll recall that it's thick going, nothing like the future Harry Potter novels. And the author's name—Bram Stoker. What kind of name was that? Still, I sat in a chair that afternoon and got goosebumps not from the fear factor within the narrative but the air conditioning that flowed freely for all. The library was a chill place to be.