Click the banner below to learn more about Friends' 2017 Library Laureates Benefit Gala.

Evette Davis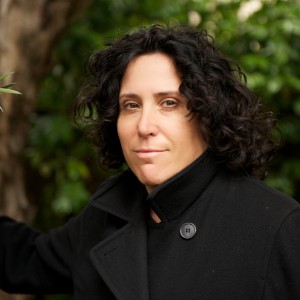 Evette Davis is the author of Woman King and Dark Horse, the first two installments in the Dark Horse Trilogy. When she's not writing novels, Davis runs communications campaigns and dispenses advice to some of the country's largest corporations, non-profits and institutions as a consultant and co-owner of a San Francisco-based public affairs firm. She is also founder of Flesh & Bone, an independent publishing imprint. Her work has been published in the San Francisco Chronicle, Book Country, SHE Writes and Searching for Superwoman. She lives in San Francisco with her husband, daughter and dog.
You can learn more about Evette Davis by clicking here to visit her website.
Library Love, by Evette Davis
I am that kid who rode her bike to the library every day. I used to sit on the floor and pull the books from the shelves onto my lap and feast on all of the words and places. Then I would march up to the counter with a tall stack that obscured my chin, always worried the librarian would say, "No, too many!"  Of course, that never happened.
Later in my professional life I became a fierce advocate for libraries, protecting them from the whims of budget cutters and others who see their value as outdated. When is a place that offers information to all, regardless of their sex or the color of their skin, or the amount of money in their bank account antiquated?
As a novelist, I depend on libraries for both research and pleasure. When I visit the Main or the branch near my house, I become that little girl again, sitting on the floor, pulling books out, satisfying my curiosity and recharging my imagination.  And I leave with my tall stack of books, knowing I am free to take what I need.