Click the banner below to learn more about Friends' 2017 Library Laureates Benefit Gala.

Dennis McNally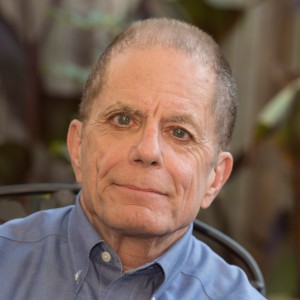 Dennis McNally was born in 1949 at Ft. Meade, Maryland. He earned his B.A in 1971 at St. Lawrence University in Canton, NY. He received his Ph.D. in American History from the University of Massachusetts at Amherst in 1978 for a biography of Jack Kerouac which was published by Random House in 1979 under the title Desolate Angel: Jack Kerouac, the Beat Generation, and America.
He was selected as the Grateful Dead's authorized biographer in 1980 and became the band's publicist in 1984. in the process working on its behalf at the United Nations, the White House, and Congress, as well as every significant large performance venue in America. In 2002 he published his long-awaited history of the band, A Long Strange Trip/The Inside History of the Grateful Dead with Broadway Books, a division of Random House. It achieved the New York Times best- seller list. His third book, On Highway 61/Music, Race, and the Evolution of Cultural Freedom was published in 2014, and won the Deems Taylor/Virgil Thomson award for music writing from ASCAP. In 2015 Hachette published his edited compilation of interviews with Jerry Garcia, Jerry on Jerry, in both written and audio formats.
You can learn more about Dennis McNally by clicking here to visit his website.
My Library Love Story, by Dennis McNally
I've simply always loved libraries. I think the principle of the public library – that all information be held in common, free to any person, is as fine an expression of civilized behavior as the human race has yet achieved. As a teenager from far away in a xenophobic small town in Maine, the public library was my sanctuary, and one of my vivid memories was reading Time and Life there in early 1967, my senior year in high school, and seeing pictures of San Francisco, the Be-In, and Jerry Garcia. I was of course completely oblivious to the part that this was going to play in my future, but it's no surprise it happened at the library.