Click the banner below to learn more about Friends' 2017 Library Laureates Benefit Gala.

Carey Perloff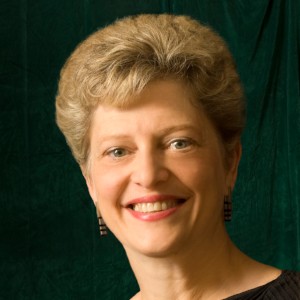 Carey Perloff is celebrating her 24th season as artistic director of A.C.T. She's had deep collaborations with Tom Stoppard, Philip Kan Gotanda, Robert Wilson, Frank Galati, and Timberlake Wertenbaker; with major actors such as Bill Irwin, David Strathairn, BD Wong, and Olympia Dukakis; and with other notable artists from around the world, making A.C.T. a true destination for passionate, literate, and diverse theater. In addition, Perloff has written a number of award-winning plays, including Luminescence Dating, Higher, and Kinship; has taught for many years in A.C.T.'s acclaimed M.F.A. Program and at universities around the country; and has directed dozens of major reinterpretations of classical plays, from Hecuba to 'Tis Pity She's a Whore, as well as world premieres of new work. She helped rebuild A.C.T.'s Geary Theater after it suffered massive damage in the 1989 Loma Prieta earthquake, and recently helped open The Strand Theater, a new performing venue and a long-dreamed-of second stage for A.C.T. Perloff writes and lectures regularly about the American theater and about issues in culture and contemporary life that are close to her heart. She and her husband have two children, Alexandra and Nicholas.
You can learn more about Carey Perloff by clicking here.
My Library Love Story, by Carey Perloff
Several years ago, I directed a fascinating play by Glen Berger called Underneath the Lintel, in which a librarian from a small Dutch town embarks upon a surreal journey to discover who anonymously returned a library book that is 113 years overdue. The only clues in the book are some scribbles in the margins and an unclaimed dry cleaning ticket caught between the pages… but because the seeker is a Librarian, he intuits exactly where to look and, with infinite patience and imagination, never gives up until he learns the truth!
I was deeply drawn to Glen Berger's play because I have always adored libraries, and have always suspected that librarians are the only people in the world who can truly point us in the right direction when we begin a quest to locate some corner of knowledge for the first time. While directing Underneath the Lintel, I made numerous visits to the public library to watch librarians in action and to roam the shelves. I tried to imagine the thrill of finding, amidst the many books put through the return slot each night, a mysterious tome gone missing for many years. Every book tells its own story. Libraries house those stories in seemingly infinite plenitude, and all we need to begin our search is a librarian willing to point us in the right direction. Across the shelves are invitations into worlds we can only imagine. What an incredible gift.