Click the banner below to learn more about Friends' 2017 Library Laureates Benefit Gala.

Benjamin Madley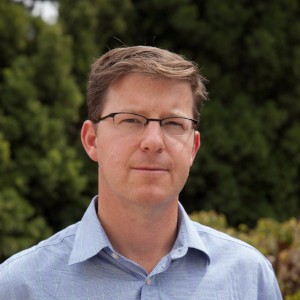 Benjamin Madley is an historian of Native America, the United States, and colonialism in world history. Born in Redding, California, Ben spent much of his childhood in Karuk Country near the Oregon border where he became interested in the relationship between colonizers and indigenous peoples. He writes about American Indians as well as colonial genocides in Africa, Australia, and Europe, often applying a transnational and comparative approach.
Yale University Press published his first book, An American Genocide: The United States and the California Indian Catastrophe, 1846-1873, in May. He received the 2016 Heyday Books History Award for this work.
Ben's current research explores Native American labor in the making of the western United States.
For more information on Benjamin Madley, click here.
The Happy Camp Library: A Love Letter, by Benjamin Madley
Getting there took time: at least an hour on gravel and then pavement through forest and meadow, across rushing creeks, along the edges of towering bluffs, and finally over the swirling green Klamath. Snowfall meant sliding under our 68 Chevy pickup to put on chains before slowly crawling down the mountain. Gusting winds could lay a tree across the road and require firing up the chainsaw. We always had one in our truck. Hard rain might trigger a mudslide and an hour of shoveling or simply pointing the truck in the opposite direction to take the much longer long way around. But once we set out for the library in Happy Camp, then a logging and gold mining town in far northern California, we did not turn back. The pull of the books was irresistible.
Sitting five across on the green velvet bench seat, wedged between Dad in the driver's spot and Mom in the passenger seat, my sister, brother, and I had ample time to plan our acquisitions. We were home schooled and lived in a log cabin without electricity, television, telephone, or mail service. So, a trip to the library was a major event. We called it a trip to town. Yet, as much as we looked forward to getting the new Sears catalogue and an ice cream, it was all about the library. As the V-8 rumbled up front and billowing dust rose behind us, my little sister would be thinking of books about fairies, fashion, or music. Our little brother would be thinking of board books for toddlers. I would be returning to the history section again.
The anticipation mounted as we did the week's shopping: eighty-pound sacks of animal feed and green bales of alfalfa at Evan's Mercantile, a chain sharpener at John's Saw Shop, a sheet of plywood at Pence's Hardware, and fruit at Larry's Market. Meanwhile, two of us would stand watch over our spinning masses of clothing at the Laundromat along Highway 96. Then, after the aromas of alfalfa, chain oil, lumber, fruit, and detergent would come the sweetest smell of all: books.
The Happy Camp Library is not large. It is a single room. Nor does it boast an imposing brick façade or marble pillars. But, it is packed with books, floor to ceiling. Opening the door releases concentrated aromatics. The scent of paper and glue from hundreds of volumes, each a unique combination, blend into the harmony that is this library's olfactory signature. Smell is the most evocative of the senses. It is also the most memorable. For me, the scent of the Happy Camp Library means adventure. This is a place that hands out portals to other worlds. I would collect an armful of books each week, wrap them in a black plastic garbage bag for safe transportation in the back of our pickup, and then devour them on front porch summer afternoons or by kerosene lamp light during long winter evenings. The Happy Camp library's collection—augmented by books that I ordered from other county libraries and picked up there—took me to Ming China, the court of Catherine the Great, and the Battle of Britain. It also introduced me to the history of the United States: the American Revolution, the Civil War, Jim Crow. It was here that my lifelong love affair with libraries began. I have had the good fortune to study and conduct research in some of world's great English language libraries: Yale's Beinecke, Oxford's Bodleian, Berkeley's Bancroft, and San Francisco's Public Library. Still, the Happy Camp Library remains my first library love.