Click the banner below to learn more about Friends' 2017 Library Laureates Benefit Gala.

Anne Germanacos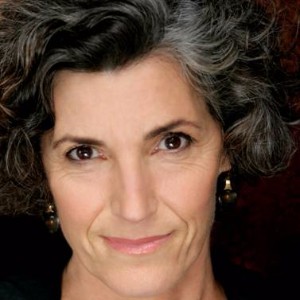 Anne Germanacos's collection of short stories, In the Time of the Girls, was published by BOA Editions in 2010. Her novel, Tribute, was published by Rescue Press in 2014. For thirty years, together with her husband, she ran the Ithaka Cultural Study Program, an immersive academic semester for high school and college students on the islands of Kalymnos and Crete in Greece. Through the Germanacos Foundation, she supports the work of dozens of individuals and organizations in the U.S. and abroad. Her time as an Artist-in-Residence at the Marin Headlands Center for the Arts in the fall of 2015 resulted in a collaborative work, Not Upon You. She serves on the boards of the Los Angeles Review of Books, T'ruah: a Rabbinic Call for Human Rights and the Jewish Film Institute.
You can learn more about Anne Germanacos by clicking here to visit her website.
Library Love Stories: On One Foot, by Anne Germanacos
For 36 years, I lived primarily in Greece. Every summer, I returned to San Francisco, visited book stores, purchased books, and sent them back to Greece: sustenance between visits. At some point, USPS got rid of the international book rate. The books arrived quickly but the cost to send them was outrageous.
Thus, it was with anxiety and excitement that I bought a Kindle, first generation, in November of 2007. It seemed to provide a solution to the problems of procuring books quickly and at a reasonable cost. Also, by then, the walls of our house were mostly made of books, floor to high ceiling. The tablet version of a book proved a useful stop-gap.
Since returning to San Francisco as my primary home four years ago, I allow myself the great luxury of buying books. Many books. Books I will read or not. I cull them periodically and place a box or two on the sidewalk outside my house then watch as passersby stop and carefully examine the contents, often taking one or more. The sight makes my heart leap!