Calendar of Events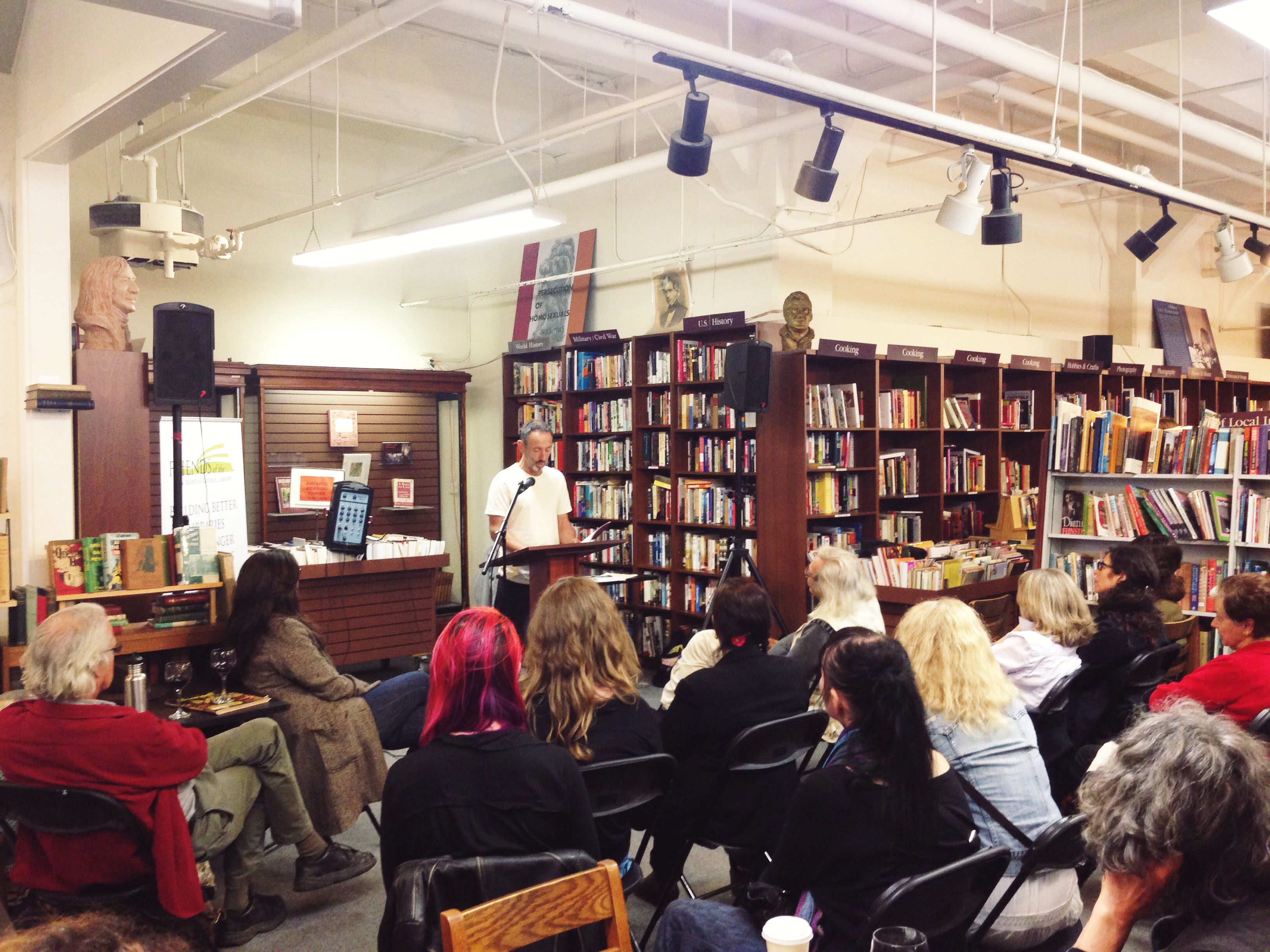 Join us every Thursday at 6:30 p.m. in our Readers Bookstore Fort Mason for our weekly FREE poetry series!
Browse books while listening to internationally acclaimed poets and artists such as Jonathan Richman, David Meltzer, Diane di Prima and California Poet Laureate Al Young. The series is curated by Friends' Resident Poet Jack Hirschman. (For a list of the scheduled readers, please see the line up below.)
Proceeds from our bookstores benefit the San Francisco Public Library.
SPRING & SUMMER LINE UP:
MAY
5: Barbara Paschke & Jorge Argueta
12: Genny Lim & Michael Warr
19: Carol Denney & Martin Hickel
26: Patti Trimble & Fred Norman
JUNE
2: David Volpendesta & George Long
9: Jami Proctor-Xu & Mauro Fortissimo
16: Trang Cao & Alejandro Murguia
23: Chun Yu & Kevin Simmonds
30: Melba Abela & David Meltzer
JULY
7: Yolanda Catzalco & Toshi Washizu
14: Devereaux Baker & Sharon Doubiago
21: Heather Bourbeau & Steven Gray
28: Alina Smiotanko & James Tracy
AUGUST
4: Julie Rogers and Adrian Arias
11: Mahnaz Badihian & Jennifer Barone
18: Sarah Page & Jorge Molina
25: Anita Cruz & John Landry
Interested in reading? Please contact Byron Spooner at byron.spooner@friendssfpl.org or call Byron at (415) 522-8602.
For general inquiries about this event, please contact Katherine Jardine. Contact information below.
To read poet bios and poems, please visit our Readers Review Blog.