Calendar of Events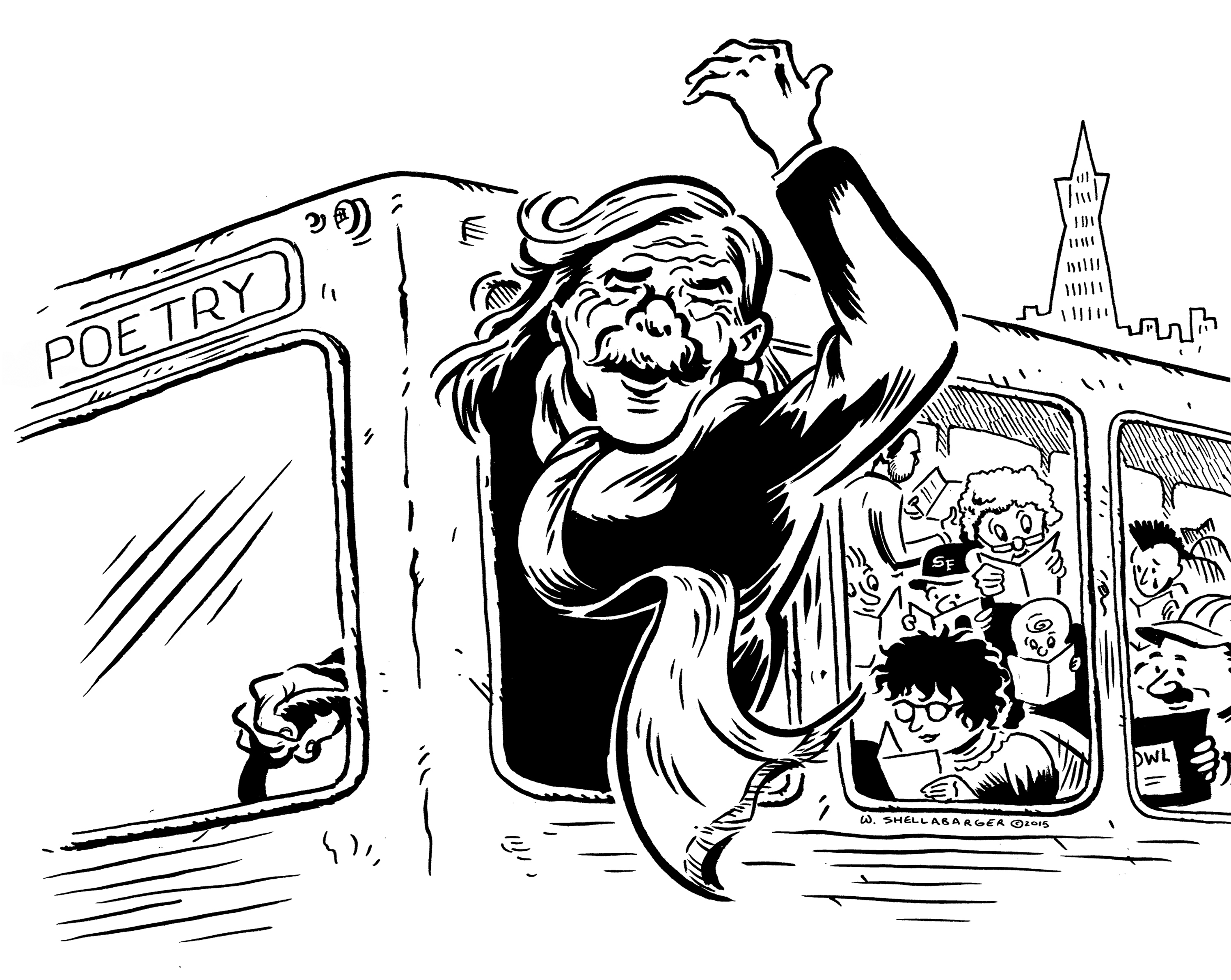 Join us every Tuesday evening in the historic literary epicenter of San Francisco to hear poets from near and far read their work!
Tuesdays at North Beach is a highly-respected weekly poetry series celebrating internationally acclaimed poets and showcasing local talent. Past guests have included Jonathan Richman, David Meltzer, Diane di Prima, California Poet Laureate Al Young and freshly-discovered poets from our sister program, Poets 11 (www.friendssfpl.org/poets11.html).
The series is presented by Friends and curated by Friends' Poet-in-Residence, Jack Hirschman.
Interested in reading? Please contact friend's Literary Director Byron Spooner at byron.spooner@friendssfpl.org or call (415) 522-8602.
TUESDAYS AT NORTH BEACH POETS (subject to change)
September
6--Laura Kyriakis & Zaid Shlah
13--Kristina Brown & Chris Carosi
20--Jeanne Powell & Tony Robles
27--Stephen Kopel & Clyde Always
October
4--Doreen Stock & Robbie Sugg
11--Tureeda Mikell & Shirin Sadeghi
18--Pireeni Sundaralingam & Soheyl Dahi
25--Nina Serrano & Tongo Eisen-Martin
November
1--Rosemary Manno & Art Mantecón.
8--Avotcja & Michael Koch
15--Olivia Sears & James Cagney
22--Heather Bourbeau & Thanasis Maskaleris
29--Giovanni Singleton & Tomas Riley
December
6--Jessica Loos & Francisco Orrego
13--Leslie Simon & Ed Mycue
20--Leticia Hernandez & Peter Sherburn-Zimmer
27--Alice Rogoff & Jerry Ferraz
(2017 lineup coming soon!)