Calendar of Events
52nd Annual Fall Big Book Sale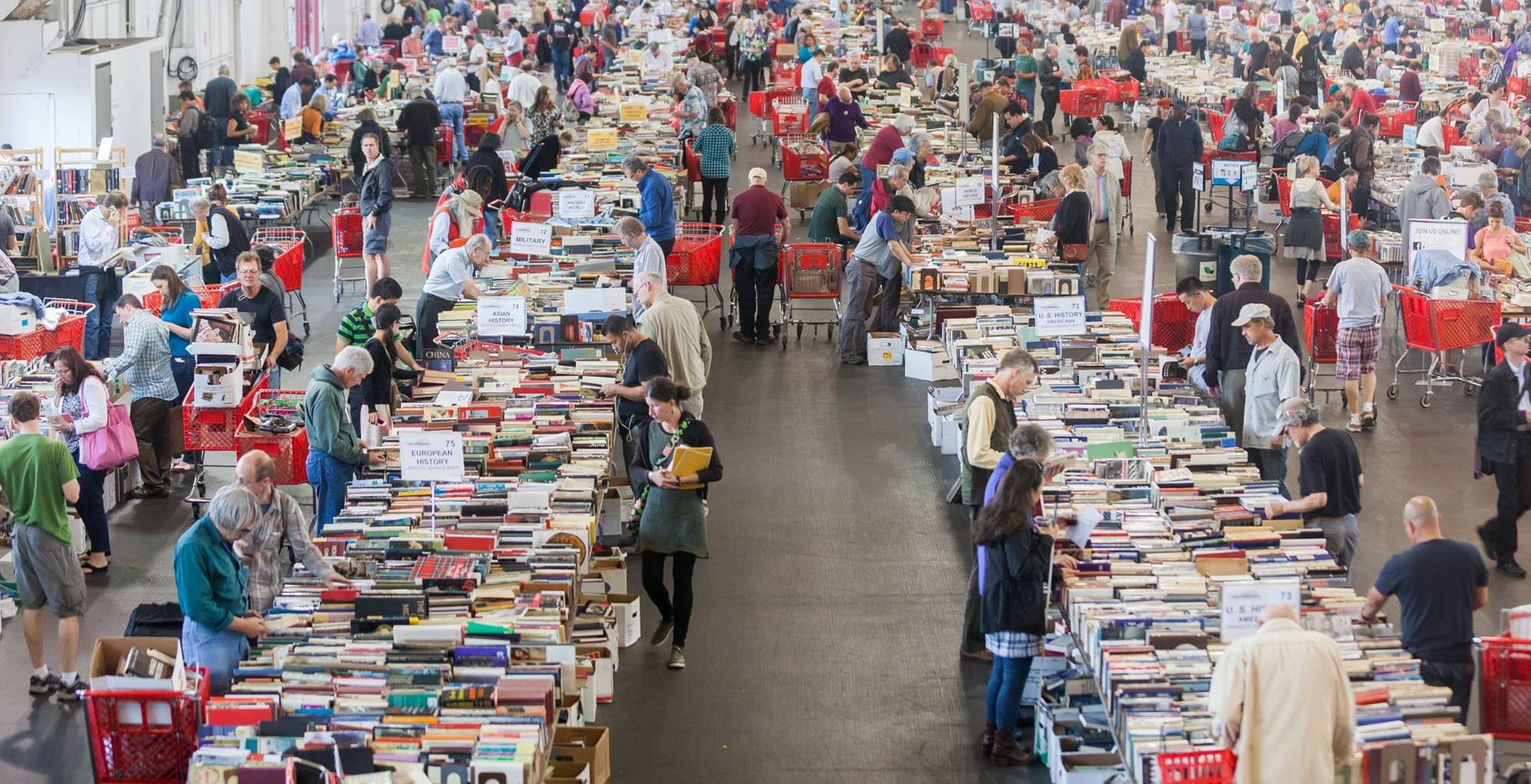 It's the biggest used book selling event of the YEAR!
Join us September 21-25, 10 AM - 6 PM in Fort Mason's Festival Pavilion for over 500,000 books, DVDs, CDs, books on tape, vinyl and other forms of media in over 75 categories.
EVERYTHING is $3 or less, with a 3-2-1 scale: $3-hard cover books; $2-paperback books; $1-DVDs, CDs,
All items on Sunday, September 25, will be only $1!
The exclusive Member Preview Sale & Reception will be held on Tuesday, September 20th from 4-8 PM. Please visit the membership page on our website for more information or contact Mario Lemos at mario.lemos@friendssfpl.org / (415) 477-5231.
All proceeds from the sale support the fabulous San Francisco Public Library.
More event information in the link below.