Twice a year, Friends hosts one of the biggest comic book sales in the city, where comics are only 25¢ apiece! 
The next sale takes place Saturday, February 3rd from 10am – 2pm. Come on by our Donation Center in the Potrero Hill (1630 17th Street) to check out our massive stock of comic books. All proceeds support the San Francisco Public Library.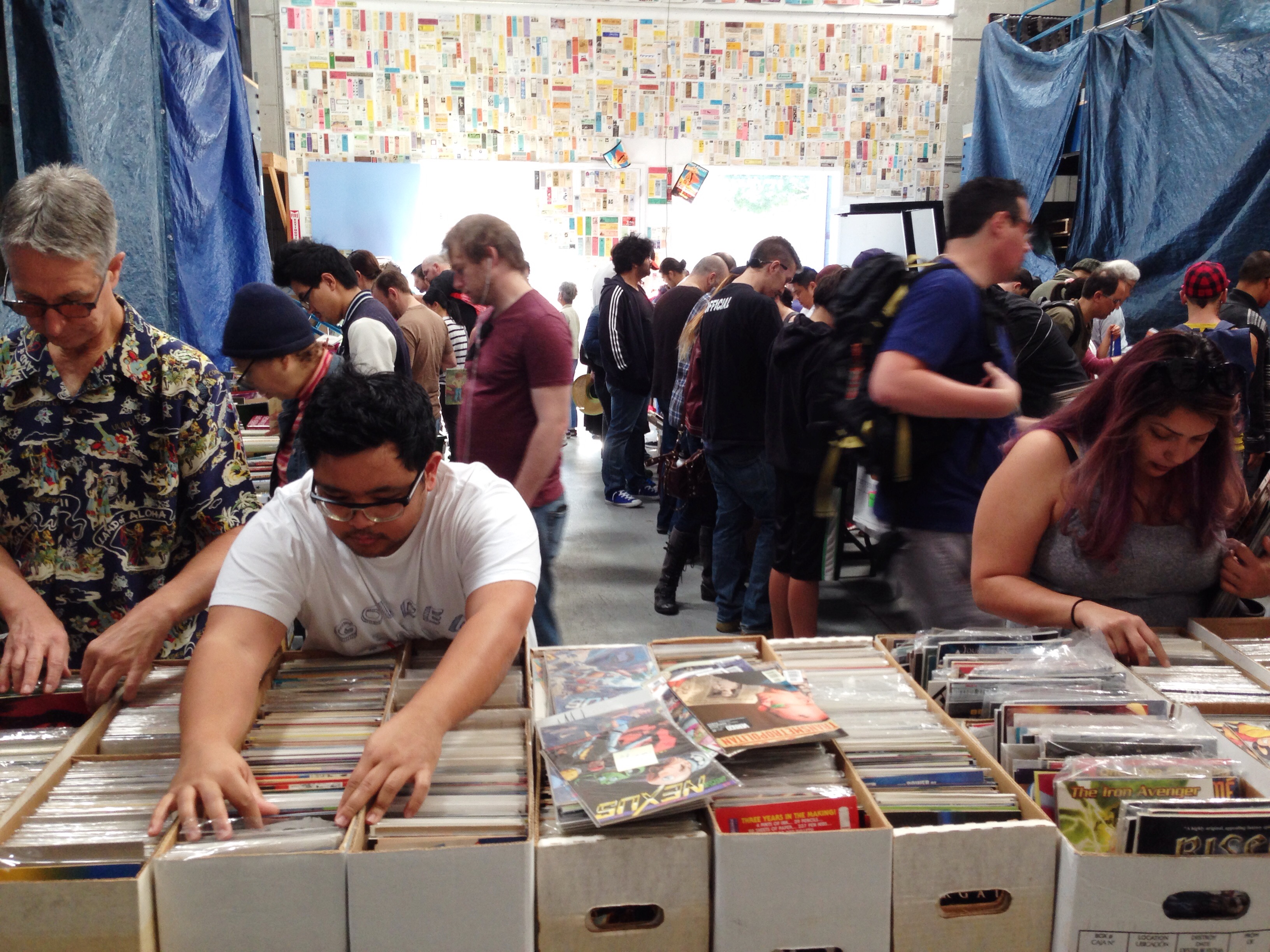 "What kind of comic book sale is this?"
In addition to tens of thousands of comic books and digests (all ages & genres, mostly bronze age forward, some silver), we also have tons of boxes of Sci-Fi television and film glossy magazines, so now is the time to indulge your passion for Supernatural, Doctor Who, Battlestar Galactica, Star Trek (TNG, TOS, and Voyager), Farscape, Charmed, and much more!
Our stash is excellent for comic collectors and fans of all ages.
Check out what the San Francisco Chronicle had to say about our sale here.
Please note: the comic books will not be sorted / categorized.